Welcome to Arizona Biker Leathers.
If you know the feeling of cruising down the open highway on your bike, the sensation of the pavement flying underneath you, and the sound of your bike rushing you into the distance, then you understand what we love most. Our family owned and operated business has proudly been serving leather and motorcycle enthusiasts since 2002. From motorcycle apparel and accessories to custom embroidery and patches, we do it all to make your ride better.
As the longest-running independent motorcycle apparel and accessories shop in Arizona, we like to think we're doing something right. Our approach to our company and customers is to treat them like family. Whether you need patches in memory of a loved one or a new helmet, we offer the best selection at the lowest prices in the valley. We don't care if you're getting ready for your first solo ride or if you're heading out on your annual cross-country biking trip — all are welcome to our shop for quality gear and accessories.
We are your one-stop shop before you get out on the open road, and we can't wait to hear all about where it takes you. Thank you for choosing Arizona Biker Leathers.
The Arizona Biker Leathers family:
Ann Ziegler — Owner
George Fann — Son
Summer Collins — Daughter
Amber Fann — Daughter-In-Law
Kevin Fann — Grandson
David Fann — Grandson
Dirty Old Man — Grandfather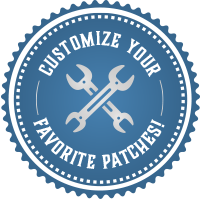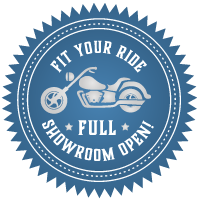 Finest Selection of Motorcycle Apparel, Accessories, & Custom Patches