We offer many embroidered patches that allow our customers to show off what means the most to them. From American flags to funny sayings, we carry it all. However, if you are in need of a customized patch, we would be happy to help. Memorial patches, full-back sets, name tags, side rockers, and verticals are all available in your color preferences. Once the patch is complete, we sew it on for you while you wait.
Make your ride more memorable by trusting Arizona Biker Leathers. We ship anywhere in the USA, making us affordable and convenient for bikers across the country. Shop our collection of patches, or get in touch with us to customize a unique one for your motorcycle gear and accessories. We have the following in stock:
Military patches
Flag patches
Sayings and quote patches
Skull patches
Miscellaneous patches
No appointment is necessary, and we would be happy to sew your patch on for you while you browse the store. It's only $4 for small patches, $6 for medium, and $8 for each large one. Get in touch with us today and tell us about your design idea. Or, stop into the shop. We'll get you on the road with a patch you can be proud of.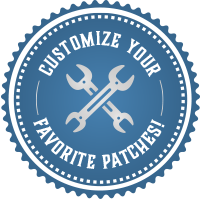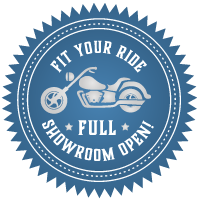 Finest Selection of Motorcycle Apparel, Accessories, & Custom Patches