"I have been coming to ABL's for over 8 years. Great family run small business, great service, everyone is welcome and treated with respect. You will find a good selection of leather products and they go above and beyond to create custom patches at very reasonable prices. Love these guys."
- Dragon
"Love this place! Staff are always helpful quality is great. Been there a few times in the last month or so. They sewed on quite a bit of patches on to a vest and work shirt for me. Couldn't be happier! Won't go to anyone else."
- Tucker
"Always always always recommend. The family that owns this place are awesome people. If I need any riding gear I go right to them. They have a very large selection of patches and if they don't have it they can make it. Kind and helpful service. Grade a service"
- Tia
"From patches, stickers helmets jackets and vests. You won't be disappointed with the products, services or the employees. Nice relaxed friendly staff. They know what customer service means. And they give you your space as you are browsing and thinking..."
- Eric
"Great prices and great customer service. I bought some premade patches and had some rocker patches made. They came out AWESOME!! My guys are going to absolutely love them!! I will absolutely be using them for all of my stuff in the future:
- Tanya
"Had a patch put on a vest here. Have been in before and always have been treated very well. This last time I had them put a patch on a vest, neither had been purchased at their store. They were super cool about it, did a fantastic job, and they were done in 10 minutes while I waited. Can't ask for more."
- Dustin
"They're very professional they take care of their customers well and I try to help out as much as they can with the sale that they are making"
- Ken
"All the leather you'll ever need as a motorcycle enthusiast. Great selection of embroidered patches! Service is top notch and the staff is helpful and friendly!"
- Dominic
"My husband and I where there today, busy but they made sure we were taken care of and are very friendly. We will be back. Thank you"
- Heather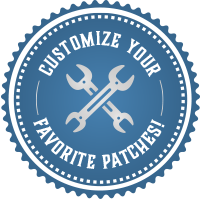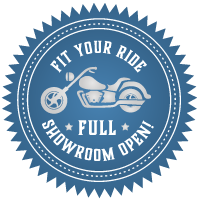 Finest Selection of Motorcycle Apparel, Accessories, & Custom Patches